December 20, 2015 09:29 AM PST

Uh oh kiddos, we're back, and just in time for some December cheer. Another year goes by, and how the hours fly. But you know what the clock's telling us right now? Why it's time for a check-in with one of our favorite cross-hemisphere producers!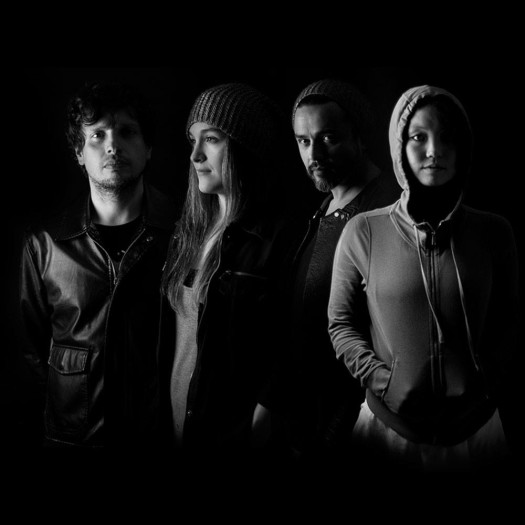 We originally met her in NYC many years ago, and she's joined us on the UMS show before. But now she's back by way of her hometown of Bogota - it's DJ Pao C, aka Pao Calderon! We've got an exclusive interview with the maven herself, as Pao gives us the scoop on her brand new band, MEINH. Incorporating elements of electronic with rock and pop, driving guitar/synth-lines and bouncing kicks, MEINH has exploded onto the scene with its very unique sound, and Pao lets us in on how it all came about. Bonus for the film heads, we even get a little scoop as to how the MEINH gang filmed the incredible video for their first single, 'Mazes In My Room.' But that's not all - in our catchup with her, Pao also gives us the read on the happenings in South America, the emergence of Bogota and Colombia as a new melting pot for both the live electronic and festival scenes...and the MASSIVE club that Pao has opened in Bogota - one you can't miss on your next visit - Oktava! Ok no more teasing - time to get your grubby paws on the interview itself:

MEINH - ER Exclusive Interview from ElectronicRhythm.com on Vimeo.

And of course, we've also got MEINH's utterly transfixing 'Mazes In My Room' video for your eyes and ears...(leave your 3d glasses at home people, you won't need em where you're going): More About MEINH: Facebook: Facebook.com/MeinhMusic Soundcloud: Soundcloud.com/meinhband Instagram: Instagram.com/meinhband Youtube: Youtube.com Twitter: Twitter.com/meinhband
June 09, 2015 09:13 AM PDT

The electronic music alternative scene is changing. Besides the EDM boom which is fevering the young kids and, of course, the eternal lust for good techno tunes for the dance floor, the digital revolution has changed a good part of the alternative music scene through a merge of software "nerdy stuff", such as (creative) coding, audio / visual sync, generative visuals and music (electronic for the most) itself. For these guys and girls it gets all interrelated. Computers as tools for everything. J74 (alias Fabrizio Poce) is an example of this. Someone who defines himself as 33% developer, 33% musician, 33% visual artist, 1% chaos. He makes music, but also runs a small software development unit for creative music plugins and he merges this making his own software for audio reactive, generative visuals. His instruments are the computer and the synthesizers, together. And when he makes an album is because the music got inspired by making the software or the other way around. In the late 90's he made electronic music in bands (in Italy: Electro Alba, Chrome K0r@n), with a few EPs published and lot's of gigs around Europe. In the likes of many electronic acts. Then life carried onto other professional experiences, on the edge of the Internet revolution (developing software and part of the Internet itself). But in the last 10 years music hit back and the circle got round: he started coding for music. But because of the new technology available it did not end there. Generative visual art could be added to the same real-time experience. He runs now a small independent plugin line for Ableton Live, mostly based on Max for Live as development environment. He makes generative visuals inside Ableton Live with V-Module, a tool he created and shared as open source, free. He makes music (again), having after almost twenty years published tow albums, "Earth Life" in 2010 and "Weather Changes" in 2015, just out. As a promotion for his initiatives, "Weather Changes" will be available as free download untill June 25th 2015. And you can see him here and there performing audio visual sets, specially on festivals such as LPM, Freemote, and the likes. The story about the "Weather Changes" album is quite representative of this. Almost all tracks have been made as test tracks or demo tracks for the J74 software (both music and visual related). As inspiration strikes in these cases, the tracks eventually evolved from ambient demos to an ambient full length album. Something which was a pleasure to make and which actually helped making the software better. All info on J74 are on his website: http://fabriziopoce.com/index.html
September 06, 2014 10:13 AM PDT

Electronic Rhythm's Intake - Show 4
Welcome to the fourth edition of ER's Intake where we give you the latest news, trends, DJ sets and much more found via the inter-webs along with interviews, tech round-ups, new softwares and anything we think you will find interesting. So if you're an Electronic Music Enthusiast, Producer, DJ, Dancer, etc. there will be something always here for you! Download ER Intake - Show 4 Here are the links to the stories mentioned on the 4th episode of ER's Intake: News : - Deadmau5 Versus Disney - Its impact on the Industy : http://ow.ly/BaDYN - Jeff Mills / Axis Records cuts his performance short twice. Here's why : 1 - http://ow.ly/BaEwU 2 - http://ow.ly/BaEWC - James Murphy / LCD Soundsystem teams up with IBM for US Open Music Project : http://ow.ly/BaGJs - Mindtunes Project : http://ow.ly/BaHor Producer / DJ Insight : - Make Music Your Life with Mike Monday (Producer's Secret Weapon) : http://ow.ly/Bs9fW 100% Recommended by ElectronicRhythm.com Plugins : - Ned Rush Bundle (50% off for month of September) : http://ow.ly/BaIHi - WaveDNA's LiquidRhythm : http://ow.ly/BaIU0 - Sundog Scale Studio : http://ow.ly/BaJ0G - Imitone-Mind to Melody : http://ow.ly/BaJAb - VST Bridges for Ableton Push (Ability to browse all your preset plugins): 1 - Audiomodder:http://ow.ly/BaJUH 2 - CraftedSound:http://ow.ly/BaKmd 3 - FreeLanceSoundLabs:http://ow.ly/BaKz6 iPad Tools - Korg Gadget - Update adds exporting projects to Ableton : http://ow.ly/BaKHZ - Xmonsta's Pull - iPad Ableton Device Editor : http://ow.ly/BaL72 - Live Control 2 for Lemur : http://ow.ly/BaLbH - Apollo Remote Recorder : http://ow.ly/BaLpG - iConnectivity's iConnectMidi2 : http://ow.ly/BaLzb - Cubase iPad App : http://ow.ly/BaLJ3 Free Stuff : - 808 Kick Samples @ 24 Bit : http://ow.ly/BaLZc - Clap and Finger Snap Samples : http://ow.ly/BaM80 - The Producers Choice : http://ow.ly/BaMcc - Novation Bass Station 2 Samples : http://ow.ly/BaMkG - 10 Best Free Synths : http://ow.ly/BaMxg - Sound Synthesis Education : http://ow.ly/BaMDf - AudioSauna-Make Music Online : http://ow.ly/BaMOp - SideBrain Cheat Sheet for Ableton Chord Midi Effect : http://ow.ly/BaNen - Improve Your Creative Process on a Budget : http://ow.ly/BaNxr Youtube Channels - Ableton Insider Tips - Sonic Bloom : http://ow.ly/BaNSP - Finger In The Noise : http://ow.ly/BaNWb - Ned Rush - Learn what each plugin in the bundle does : http://ow.ly/BaO3w Music : - 25 Best Dub Techno Tracks of all Time - Fact Magazine : http://ow.ly/BaOew - Joey Beltram Live at Kinetic : http://ow.ly/BaOtA - Slam Radio Podcast : http://ow.ly/BaODe - Nadja Lind Chillout Dub Mix : http://ow.ly/BaOSv - Eduardo Castillo via Robot Heart : http://ow.ly/BaOYO - Jeff Fontaine - Blissom : http://ow.ly/BaPbZ - DJ Maxxi aka Radio Slave Disco Energia Mix : http://ow.ly/BaPun - Josh Wink / Ovum Records - Downloads : http://ow.ly/BaPyy Extras: - LSTN Headphones - Give the gift of hearing with buying a new set of Headphones : http://ow.ly/BaPNf - 9 Items to always have in your DJ Bag : http://ow.ly/BaQ1N - Time Warp in New York City : http://ow.ly/BaQgU - Intec Digital - "Find The Answer" by 999 feat Amadeas with remixes from Marco Bailey, Pig n Dan and Uner : http://ow.ly/BaQwM Magnetized Records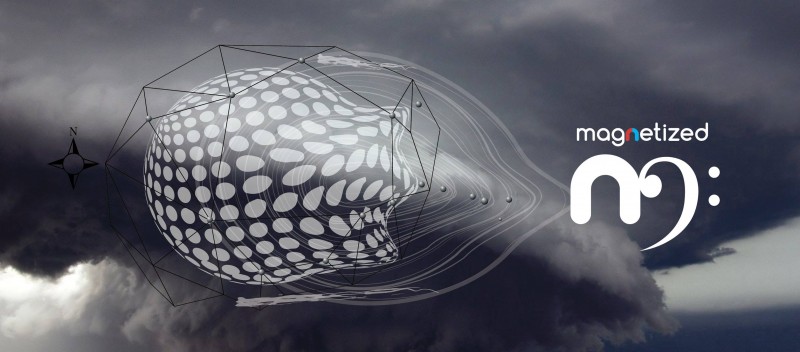 - Facebook : http://ow.ly/BaQQU - Souncloud : http://ow.ly/BaQWJ Artists : - Ivan Melnik : http://ow.ly/BaR6b - Beatanga : http://ow.ly/BaRh1 - Eskuche and Nu Sky : http://ow.ly/BaRsf - Vinyla : http://ow.ly/BaRlX Vinyla Live Video Recording and Interview :

Vinyla from ElectronicRhythm.com on Vimeo.

Watch on Vimeo : http://ow.ly/BaRAQ
February 12, 2014 07:17 PM PST

Electronic Rhythm's Intake - Show 3 Welcome to the third edition of ER's Intake where we give you the latest news, trends, DJ sets and much more found via the inter-webs along with interviews, tech round-ups, new softwares and anything we think you will find interesting. So if you're an Electronic Music Enthusiast, Producer, DJ, Dancer, etc. there will be something always here for you! Here are the links to the stories mentioned on the 3rd episode of ER's Intake: News : - Bridges for Music . org : http://ow.ly/ttqjV - BridgesForMusic.org at Sonar Video with Richie Hawtin, Luciano and Skrillex : http://ow.ly/ttreU - DJ's United to Stop Oil Drilling in Ibiza : http://ow.ly/ttsaF - Paris - Berlin / 20 Years of Underground Techno DVD : http://ow.ly/ttsSP - Tinnitus - Concerns for DJs and Producers : http://ow.ly/tttr4 Music : - Lucy (Stoboscopic Artefacts) Mix on XLR8R'S Podcast : http://ow.ly/ttvRY - Tensnake Set on Mixmag : http://ow.ly/ttw8M - Dave Clarke & Mr. Jones on Studio Brussel : http://ow.ly/ttwzz - BTE (Background Techno Experience) Podcast : http://ow.ly/ttx68 - Lost My Dog Records : http://ow.ly/tvN6n - Clubbers Guide New York : http://ow.ly/ttyzp - Black Market Membership : http://ow.ly/ttzox - Ken Masters Podcast : http://ow.ly/ttyXV Producer / DJ Insight : - Fracture Buffer Effect Plugin (Free at the moment) : http://ow.ly/ttzJe - Theremini : http://ow.ly/tzxs1 - Effectrix for iPad : http://ow.ly/tzxJk - Korg Gadgets for iPad : http://ow.ly/tzxMb - Elektron Rytm Analog Synth : http://ow.ly/tzxWn - DJ Tech Tools Favored Gear from NAMM : http://ow.ly/tzy1B Extra : - Vinyl Travel : http://ow.ly/tzy4I - Alex Cvetkov : http://ow.ly/tzyed - Yellow Tail Records : http://ow.ly/tzykF - Justice EP - G-Ron : http://ow.ly/tzJ2B EST Showcase Eastern Standard Time Underground Radio Showcase Description: The EST Showcase is a radio show featured once a month on ModulateFM.com for displaying quality underground DJ's based in the East Coast of the United States. Every month, we present a new exclusive mix from some of the best underground artists & selectors across the Eastern Standard Timezone USA. All featured DJ's are carefully selected by us based on talent, skill, & consistency to ensure you the best possible listening experience! Hosted by The Cachemen (Casimo DiGiorgio - Ryan Scy) http://www.modulatefm.com
January 19, 2014 01:54 PM PST

Welcome to the second edition of ER's Intake where we give you the latest news, trends, DJ sets and much more found via the inter-webs along with interviews, tech round-ups, new softwares and anything we think you will find interesting. So if you're an Electronic Music Enthusiast, Producer, DJ, Dancer, etc. there will be something always here for you! Follow Us at : ElectronicRhythm.com Twitter.com/electronicwaves Facebook.com/electronicrhythm Partners : Mixtube.dj : http://ow.ly/sJKsH MRIA Entertainment : http://ow.ly/sJKw2 Here are the links to the stories mentioned on the 2nd episode of ER's Intake: News : - Max Cooper - 4D Sound System : http://ow.ly/sJKAb - Electronic Music Producer's Diary - Article via LocalsNYC.com : http://ow.ly/sJKIt - DJ Tips for getting booked - Article via Mixmag.net : http://ow.ly/sJKSS - New Mixcloud X : http://ow.ly/sJKYJ Music : - Deep House : Mandy presents Get Physical mixed by Andhim : http://ow.ly/sJL1Y - Techno : Alan Fitzpatrick - Dub Sessions 005 : http://ow.ly/sJL4W - Electronica / Ambient : Café Del Mar 2013 Summer Mix : http://ow.ly/sJL8r - Drum n Bass : Lung Hospitality Brighton Mix : http://ow.ly/sJLdp - Josh Wink's best tracks compiled by Fabric : http://ow.ly/sJLgp Producer / DJ Insight : - Mix in Key - Article via DJ Tech Tools : http://ow.ly/sJLj2 - Keyfinder - Free App : http://ow.ly/sJLmV - Twisted Tools Ultraloop reviewed by Ask Audio : http://ow.ly/sJLsM - Roland 808 Reissue via Attack Magazine : http://ow.ly/sJLJ0 - Beatport Pro : http://ow.ly/sJLNJ Interview with Sísý Ey : http://ow.ly/sJLS1
January 03, 2014 02:53 PM PST

Join us as we tailor our new format and give you the latest news, trends, DJ sets and much more found via the inter-webs along with interviews, tech round-ups, new softwares and anything we think you will find interesting. So if you're an Electronic Music Enthusiast, Producer, DJ, Dancer, etc. there will be something always here for you! This week: Interview with owner of Jyre Records Sam Jaspersohn plus a special mix from NYC's PJay recorded live at the famous recently closed Sullivan Room. Follow Us at : ElectronicRhythm.com Twitter.com/electronicwaves Facebook.com/electronicrhythm Here are the links to the stories mentioned on the 1st episode of ER's Intake: News : - Paul Kalkbrenner (Germany) performs at Coachella - Article in L.A. Times : http://ow.ly/sJGjd - Vinyl records popular in Germany - Article in BBC.com : http://ow.ly/sJGN6 - 10 Worst Sets in 2013 via WhiteRaverRafting.com : http://ow.ly/sJGYh - Justin Beiber To Launch DJ Career with Ibiza Residency via Mixmag.net : http://ow.ly/sJH7S Music : - Techno Live Sets : http://ow.ly/sJHdG - David Alvarado Live in Berlin : http://ow.ly/sJHiK - Dennis Ruyer (Dance Department) Best of 2013 : http://ow.ly/sJHmf - Christian Smith Live in Paris via Tronic Music Radio : http://ow.ly/sJHAL - Mikey Dubs Live at Resolut - NYC : http://ow.ly/sJI57 Producer / DJ Insight : - Tech Tools reviews Maschine Studio and 2.0 Software : http://ow.ly/sJIdn - Vectr - 3D Sensing Gesture Controller : http://ow.ly/sJIje - LFO 2.0 by Robert Henke - Max for Live : http://ow.ly/sJIsz - Stitch by Ned Rush : http://ow.ly/sJIw6 Mix by NYC's PJay : http://ow.ly/sJIDC
November 20, 2013 09:04 AM PST

All Hail the Bass: Uh-oh, look out for the drop, we're back with one of our faves from the land of selectas, it's Paul C and Funked Dub! We had a chance to sneak in a recording of the NYC DNB legend's raw set from the basement of the East Village institution, Pyramid. ER massive we've got it exclusively for you! Not only that, but we got the m-p-3 action going for everyone else who played that night as well (super secret guest stars await your download). Remember that feeling you had when you were first hitting parties? When you wanted to jump-jump-jump out yer kicks from a great set? Get ready to feel it again, NOW. Biography: Paul C is a New York City based DJ / Promoter / Producer from Ireland and is one of the only Drum & Bass DJs in NYC with a consistent club residency & presence. Currently Paul holds down 5 mixed music residencies including Konkrete Jungle since '96 & his own Funked Dub weekly in the Lower East Side breaking the latest Jungle, House & Dub. With a deep, diverse & dynamic musical background, Paul came up through Funk, House, Techno and Breakbeats & has had non stop residencies since he exploded on the US scene with the legendary Jungle Nation series in '95, the 1st Saturday night Drum & Bass weekly in NYC. DJ Paul C helped launch & worked at Breakbeat Science the US's 1st D & B store, regularly guests at many Festivals, Raves, Clubs & institutions etc such as MoMa's PS1 and has played in the UK, Europe & North America on world class sound systems like Space. Paul has promoted successful parties such as I ♥ Drum & Bass + many more & shared the stage with the world's top DJs & Producers from Grooverider to Subfocus to Snoop Dogg to Fatboy Slim. Paul C's sets have been hailed as "brutally beautiful" by Mixmag & numerous top publications. Producing solo & collaborating with DJ Dara & more, Paul plays exclusives from himself, Darrison, Ed Solo & his many connections in the NYC, Outer & International scene, but most of all DJ Paul C loves music, dancing, life & bringing you the most fresh & classic, rinsing & rolling sets he can find, rocking your socks off with some proper Funked Dub! More about Paul C and Funked Dub: Paul C Home: http://www.djpaulc.com/ For this full video set and many others from this night visit: http://www.ElectronicRhythm.com/
October 21, 2013 03:09 PM PDT

Rock The Boat: Hailing from our own fair city and one of the hardest working men in the underground music scene today, Todd Fatjo is in the house for UMS 111! We were able to snag the multi-faceted DJ at the open-seas 10th anniversary party for Camouflage, Christian Bruna's world-famous DNB/House mashup. Our man rode some righteous waves for a packed, rapturous crowd celebrating the Camo anniversary, and the ER crew was on hand to ride shotgun alongside. With his love for an incredible variety of genres and dedication to rocking them all at full capacity, Mr. Fatjo and friends at the weekly Release event (yes you Miss Pree!) are focused on bringing back the old school vibe to Gotham - people, that is something ER can get behind. And before you check out his set, make sure not to miss Diggy's interview with Todd, where we learn more about his view on the old NY vs. the new NY, the variety of styles and influences he plays, how Release is pushing the no-nonsense party vibes, and much more. Hang ten! More About Todd Fatjo Todd Fatjo aka Fatjo aka Jack Tripper has been DJing for 16 years. He plays a wide range of music, events and venues. His main sound is Techno & House based, but will play anything he's asked to play as long as he has records to play it. This includes D&B, Freestyle, Old School Hip Hop, 80s, 90s, Rock, etc.. Todd is based in NYC, but has played from Boston to Miami to San Francisco to now the desert. His NYC resume includes superclubs like Limelight, Studio B, Rebel, Shelter and Exit to smaller clubs & lounges like Sullivan Room, Love, Blvd/Crash Mansion, Remote Lounge, Cafe DeVille, Le Souk, The Delancy, Porch, The Hook and so on...and on...and on. The list of DJs he's played along side of would be too long and arrogant to list. Todd is also the founder and main event planner under his promotion company Jack Productions which is currently in it's 13th year. Todd Fatjo Links SoundCloud: http://soundcloud.com/fatjo Facebook: http://www.facebook.com/fatjo Reverb Nation: http://www.reverbnation.com/ToddFatjo
September 30, 2013 05:56 PM PDT

As we are at the end summer, we at ER would like to take a look back at some of the events that were memorable this past season. One party that has had solid vibes and a great atmosphere has been of New York City's The Loop. This week we have a recording of Circus Recordings' Yousef on the decks when he headlined a party along with Perry, Gino Santos and Bot at Lillium (@The W Hotel) Yousef delivers a great set filled with upbeat songs which had the whole room at Lillium moving. Follow Yousef and Circus Recordings via the following links: http://www.yousef.co.uk/ http://www.residentadvisor.net/dj/yousef https://www.facebook.com/yousefcircus http://soundcloud.com/yousef More about Yousef: Yousef is a man firmly in control of his imminent destiny. Having been at the forefront of dance music fan's attentions across the globe since the latter stages of the last century, he's an artist that continues to evolve and develop with consummate ease. New sounds, new developments and new frontiers; they all remain an instrumental part of his thrust forward as one the planet's leading underground House music tastemakers. As a producer he continues to smash preconceptions about not only his style but the wider spectrum of House and Techno as well. Recently he's gifted his beats to an ever expanding cluster of the most revered and respected imprints in the business, be them Carl Cox's Intec, Nick Curly's Cecille, Nic Fanciuilli's Saved, the effervescent Monique Musique and of course Sven Vath's timeless label Cocoon which released 'Come Home', Yousef's stunning piece de resistance. He's recently finished his second full artist album, adding a series of more musically focused tracks to his resume alongside the serious (self penned) emotive vocal moments and of course many dance floor workouts (currently getting endless love from Loco Dice, Magda, Nic Fancuilli, Carl Cox, Guti and Uner). Coming soon is a developing live concept that redefines how electronic music is experienced. That keen ear is also set to see a return to global radio in the near future. Yousef's record label "Circus Recordings" has had an excellent year, releasing tracks From Sven Vath, Four Tet, Gilles Peterson, Santos & Yousef himself, as well as signing a killer single from one of the dominant forces in Yousef's career DJ Sneak. Alongside the kingpins of electronic music it is also pushing the next generation with Maher Daniel, Tom Flynn, Yostek and Doomwork and Acid Mondays, the latter discovered by Yousef. And the what of the club-night that the label adorns the name of? Circus continues to dominate UK clubbing with its stunning ensembles of talent month after month. Whether going solo or doing parties with Planet E, Cocoon or BBC Radio One for the historic 500th Essential Mix, they've always got the mixture of established and the soon to be huge perfectly balanced. Sven Vath, Carl Cox, Ritchie Hawtin, Loco Dice, Luciano, Ricardo Vilalobos, Laurent Garnier (DJ & Live), Carl Craig and Adam Beyer are among those representing the former, whilst they can lay claim to being among the very first to champion the likes of Seth Troxler, Maya Jane Coles and Resident Advisor's No 1 DJ Jamie Jones. It's exalted company that Yousef is more than comfortable alongside. Recent key gigs on home soil at the Warehouse Project, Global Gathering and now a Circus London regular at the new Egg where his kaleidoscopic approach to house will be part of the re-shape of what is an incredible venue. His European pedigree continues with strong followings across the continent - Fabrik in Madrid, Kristal in Bucharest, and further shows in Helsinki, Italy or his new residency with Duel Beat in Napoli attest to this. He also continues to etch his name in the folklore of South American clubbing with stops in Argentina, Chile and Brazil, the latter boasting D-Edge and Warung as Yousef destinations. Ultra Music continues to take electronic music festivals to a whole new dimension and their support for Yousef has seen appearances at their events in Miami, Sao Paulo, Warsaw and Seoul. An unprecedented five-week tour of Asia, Australia and New Zealand was a highlight of the latter stages of last year maintained his deity status of that part of the world. And of course he enjoys a similar reverence at dance music's centre piece, Ibiza. Ever since he first travelled there as a starry eyed dance music fanatic in the late nineties Yousef has had a very special relationship with the white isle, having lived there intermittently during that time and DJed consistently there since 1998. He still enjoys a gloriously fruitful residency with Carl Cox and his Ibiza's number 1 club event "Revolution" parties on Tuesdays at Space, with further appearances at DC-10's Circo Loco event throughout the summer His style remains perfectly emblematic of the dance floor dexterity needed in the modern clubspace, bringing the seductive groove and swing of classic house just as readily as the energy of techno, all along maintaining the vibe of authentic dj over 3 decks without a computer in sight. Whether delivering hedonistic immediacy or crafting extended sets riddled with subtlety, Yousef is both technically and musically peerless in his field, one of the globe's finest exponents of a four-four beat. A 21st century artist in scope, sound and stance, his lust for electronic music as a producer, promoter, DJ, record label owner and music enthusiast is stronger than ever. His efforts are thoughtful and considered and all approached with meaning; Yousef is there to educate as well as entertain. There are few who balance musical maturity with an exciting creative edge, and it's the experience informed from his illustrious past combining with the forward thinking surge to the future that makes his musical manoeuvres so irresistibly potent. The man remains an unstoppable juggernaut of electronica.
September 14, 2013 10:42 AM PDT

Dynamic or diabolical duo? Perhaps a little bit of both...as NYC's Alanna Bulletproof Tiger and Billy Deez yin & yanged it to the jungle massive, laying waste to the Konkrete Jungle landscape with an incredible 4 digital-deck set. Marrying the darker side with breaks of groove, this is one of the deeper sets we've heard in a bit, and guess what ER reader, we were able to sneak our gear behind the lines and record it just for you! We've seen the DNB scene make a big comeback in the apple over the last couple of years, and ER is proud to support the troops of Tanktop. Bring em' home with you now - special bonus, an exclusive interview where we learn about Billy and Alanna's take on working together, the evolving state of drum & bass and jungle in the city, and much more. Roll it. More About Tanktop Comprised of Alanna Bulletproof Tiger and Billy Deez, Tanktop formed out of a mutual interest in bass, both analog and electronic, in 2011. Tanktop's live work includes experimental looping and sampling with live electric bass. As DJs, TankTop prefer a variety drum & bass sounds/subgenres, and are known to dip into downtempo. TankTop have shared the stage with Nu:Tone, S.P.Y, The Upbeats, DJ Dust, Dave Shichman, Raw Q, Mousky, and many others. Tanktop Links Soundcloud: http://www.soundcloud.com/tanktopnyc Resident Advisor: http://www.residentadvisor.net/dj/tanktop Twitter: http://www.twitter.com/TankTopNYC Facebook: http://www.facebook.com/TankTopNYC Homepage: http://www.tanktopnyc.com
Podcast Summary
ElectronicRhythm.com's Intake : Catch up with the latest news, trends, tech gear, producer/dj software and much more.
Past guests have included : Yousef, Gregor Treshor, Florian Meindl, Miss Kittin, Nadja Lind, Noad Pred, Andreas Henneberg, Stephan Bodzin, Audio Injection, Tony Rohr, Kyle Geiger, Djuma Soundsystem, Luigi Madonna, Tom Hades, John Tejada, A. Trebor, DJ Onionz, Gel Abril, Justin Steel and many many more. Don't miss out! Subscribe today.
The Underground Movement Show Podcast is based in New York City and will bring you music, live shows, interviews and more of those who continue to put forth their efforts in promoting and bringing exposure to Electronic Dance Rhythms throughout the world. These sets are journeys into the deepest crevasses of your mind's nostalgic recollections with great producers and DJs on the controls which will make you move for sure.
For more information, visit us at :
ElectronicRhythm.com
"The International Spacestation for the Electronic Music Underground"
www.electronicrhythm.com
Share Podcast
Followers
Favorite Links
Electronic rhythm's Friends
more...
Subscribe to this Podcast